Pakken alleen voor mannen? Echt niet! Een hippe vrouw draagt een pak.
Mooie jurken zijn er genoeg in het bedrijfsleven, voor op naar een feestje of voor een casual day. Om stijlvol het nieuwe seizoen in te gaan doe jij natuurlijk mee aan de nieuwste damesmode van 2018/2019. Het tweedelige broekpak is namelijk weer helemaal in!
Combineer een pantalon met een stijlvolle blazer of ga voor een flair broek met een bijpassend colbert. Een pak voor een vrouw is eindeloos te combineren.
Stoer en casual

Een pak voor vrouwen hoeft zeker niet alleen klassiek en statisch te zijn. Wil jij gaan voor een stoere look? Kies dan voor een opvallend pak met een T-shirt en platte schoenen. Super hip, casual en ook geschikt voor in je vrije tijd. Ga voor een echt statement pak met opvallende prints en een vlotte sneaker.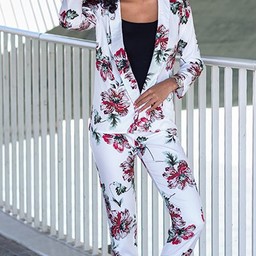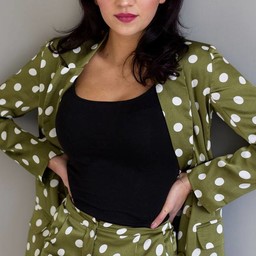 Hip naar je werk met een chique pak
Ook voor chique gelegenheden is een vrouwen pak op zijn plaats. Denk bijvoorbeeld aan een donker broekpak met een nette blouse of een zijden overhemd. Jij steelt de show door hoge hakken aan te trekken en bijpassende sieraden uit te kiezen. Kies bijvoorbeeld voor een minimalistische ketting of statement oorbellen. Verder zorgen de hoge hakken ervoor dat je langer lijkt en zie jij er super vrouwelijk en classy uit in je vrouwen pak!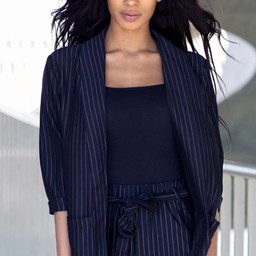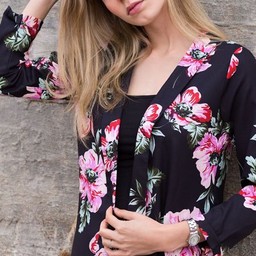 Eindeloos combineren
Dit zijn twee voorbeelden van gelegenheden, maar een tweedelig broekpak is op vele gelegenheden een passende outfit. Bijvoorbeeld op een bruiloft, gala, verjaardag of met kerst. Het kan allemaal. Niet alleen de gelegenheid kan verschillen. Ook de pantalon en de blazer kan je eindeloos combineren. Je kan het volledige pak dragen, alleen de broek met een blouse of de blazer op bijvoorbeeld een spijkerbroek. Koop bij ons de leukste kleurrijke blazers en pantalons.