Wat doe je aan naar een bruiloft?
De lente is alweer begonnen en dat betekent dat de kans groot is, dat je binnenkort een bruiloft op je planning hebt. Want met die eerste warme zonnestralen is er niets mooiers dan elkaar het jawoord geven natuurlijk! Ben jij toevallig de gelukkige bruid? Van harte gefeliciteerd! Ben je één van de uitgenodigde bezoekers? Dan zal je dus een geweldige outfit moeten vinden, die niet alleen past op een bruiloft maar waar je zelf ook helemaal happy mee bent. Wij helpen je graag verder!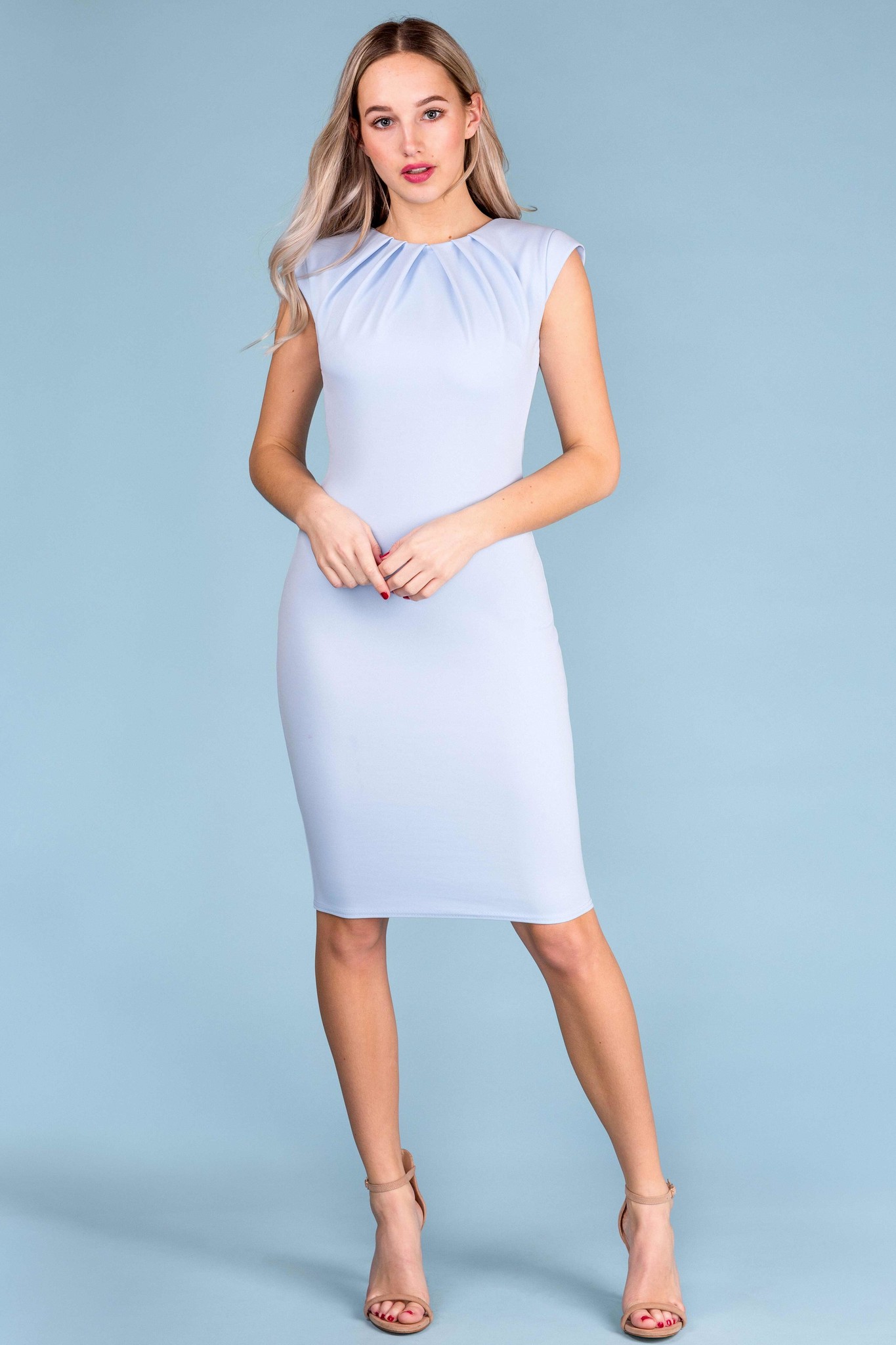 Let altijd op de dresscode
Bruiloften zijn over het algemeen formeel en dat betekent dat je meestal in black of zelfs white tie wordt verwacht. In bijna alle gevallen zal je daarom voor een jurk(je) kiezen, omdat dit eigenlijk ook gebruikelijk is. Let dan wel op de uitnodiging! Want sommige bruiden en bruidegoms kunnen je nogal eens verrassen met een heel specifieke dresscode. Misschien verwachten ze dat je in een themaoutfit komt, of er kunnen eisen worden gesteld aan de kleur van je jurk. Bij ons kun je in elk geval zoeken op kleur, stijl en andere specifieke wensen zodat je precies dát ene jurkje kunt vinden. Vaak wordt er voorkeur gegeven aan pastel tinten omdat deze zacht ogen. Kies voor een effen of eentje met een subtiele (bloemen)print. Mocht je toch liever voor een donkere kleur kiezen kijk dan eens naar de Anne of Liv dress in de kleur navy.
Hoe kies je eigenlijk je jurk uit?
Of je voor een lange of korte jurk kiest is heel erg afhankelijk van je eigen stijl. Je ziet op bruiloften vooral korte jurkjes terug, vaak doen de vriendinnen van de bruid dit zodat zij de enige is met een lange jurk. Maar dat betekent niet dat je dit ook moet doen, de keuze is helemaal aan jou. Je kunt op een bruiloft zonder bijzondere dresscode zo'n beetje alle kanten op met de stijl van de jurk, de kleur én de materialen. Kijk hierboven vast voor inspiratie en om meerdere jurkjes met elkaar te vergelijken. Wil je trouwens geen jurkje aan? Dan kun je op de site ook nog heel veel andere opties vinden, zoals blouses en pantalons. En alvast veel plezier op de bruiloft natuurlijk!